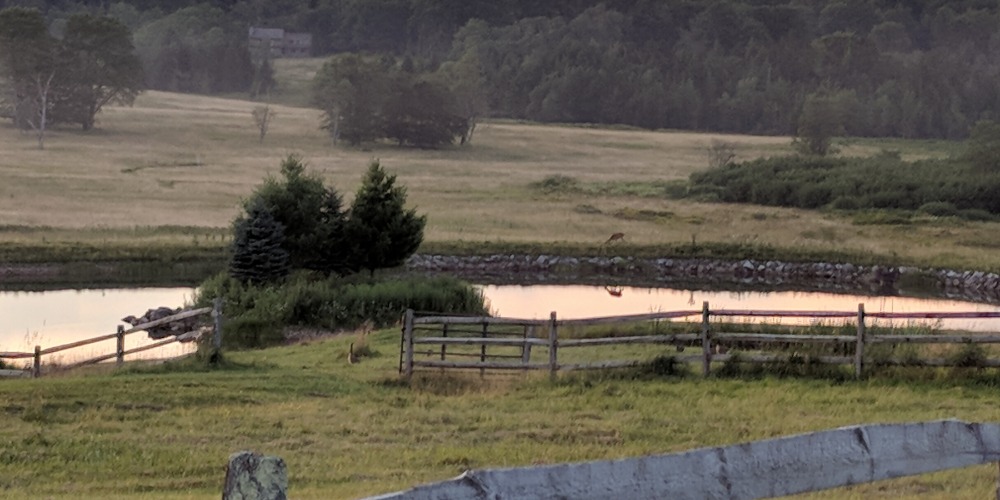 Timberline is a residential and vacation community nestled on Cabin Mountain and along the Blackwater River in Canaan Valley near Davis, West Virginia.  Locally referred to as "Old Timberline," we are a vibrant community that strives not just to be accepting, but welcoming.  While many of our backgrounds are different, we are unified by our collective love of the area's natural beauty and appreciation for being close to nature.

The community is adjacent to Timberline Mountain (formerly the Timberline Four Seasons Resort). We have a shared history with the resort but are a separate community maintained by the Timberline staff and a homeowners association, Timberline Association, Inc (TAI).

The community consists of 2677 acres in the center of Canaan Valley and the uplands of Cabin Mountain. We are bounded on the East by the Dolly Sods Wilderness, on the North by the Canaan Valley National Wildlife Refuge, and on the South and West by the Blackwater River.  The center of our community is a 500 acre common conservancy containing two large lakes. Our conservancy is crisscrossed by a series of walking trails which provide access both to the valley floor, to the Refuge, and directly into Dolly Sods. We are frequented by deer, bear, beaver, wild turkeys, fox, coyotes, bald eagles and many other species of both animals and plants native to this area

Today Timberline consists of 452 lots of which 366 have been developed. There are 23 miles of roads maintained by the Timberline staff. A gatehouse and security staff assure twenty four hour, seven day a week, year round controlled access. Our owners draw primarily from Washington DC, Pittsburgh, and Charleston, but also come from many other states and several countries.